Breaking Bad creator Vince Gilligan is working on a two-hour movie based on the show, according to The Hollywood Reporter.
It's not known yet whether the project will find its way to cinemas, or just be made available on television and streaming services.
In fact, details are few and far between at the moment – but that's no reason not to get way too excited. Here's everything we know so far...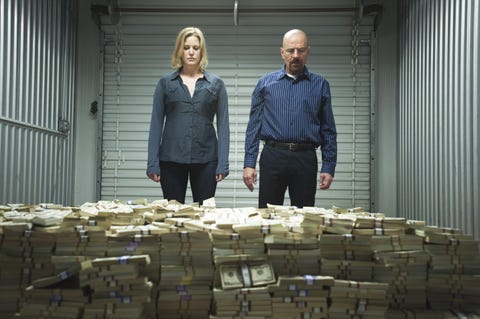 AMC
It might be called 'Greenbrier', and focus on a man who escapes kidnapping
According to The Hollywood Reporter, the title of Greenbrier has been circulating around the industry – though that could just be a working title. The New Mexico Film Office confirmed that a project with that name is set to shoot in the region, and production is to begin this month. THR says the plot will "follow the escape of a kidnapped man and his quest for freedom".
That man might be Jesse Pinkman
According to Slashfilm, "the movie will follow his escape from Albuquerque following the bloody events of the series finale," with Aaron Paul reprising the role.
Paul won three Emmy awards for Best Supporting Actor in a Drama Series during the show's run, and Gilligan has talked before about wanting to explore the character's fate, saying shortly after the finale aired:
"My personal feeling is that he got away. But the most likely thing, as negative as this sounds, is that they're going to find this kid's fingerprints all over this lab and they're going to find him within a day or a week or a month. And he's still going to be on the hook for the murder of two federal agents. But yeah, even though that's the most likely outcome, the way I see it is that he got away and got to Alaska, changed his name, and had a new life. You want that for the kid. He deserves it."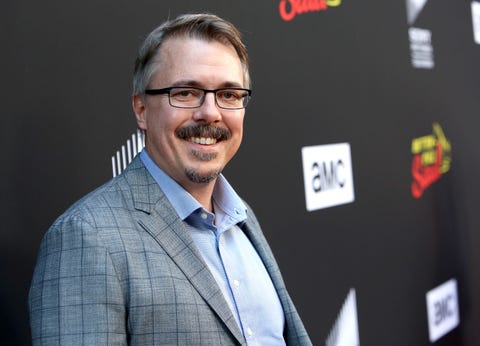 Getty Images
Vince Gilligan will take full control
According to sources, Gilligan will be in full charge of the script, executive produce and potentially direct. He wrote and directed some of the most acclaimed episodes of Breaking Bad, including the show's last ever episode 'Felina', which is widely considered one of the greatest series finales of all-time.
It would be his first project as part of a three-year deal he signed with Sony TV in July. He'll likely be joined by Better Call Saul executive producers Mark Johnson and Melissa Bernstein.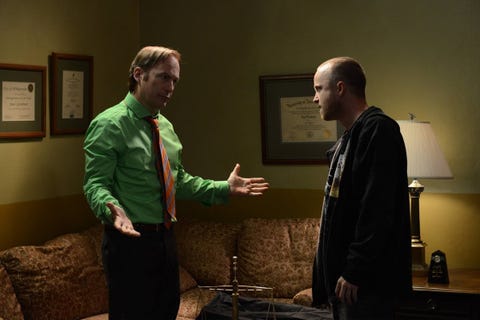 AMC